In spite of the stringent actions taken by government officials, the state of Punjab remains a slave to the menace of drug addiction. The easy availability of drugs accounts for most drug addiction-related deaths that continue to haunt the state. The problem doesn't just end here as a recent survey conducted across 25 jails in Punjab revealed that the accessibility of drugs and the growing drug dependency amongst prison inmates is again a worrisome scenario.
The survey is part of the state prison department's "Punjab Jail Inmates Drug Use and Treatment Survey 2022" program that aims to draw up an effective strategy to overcome this issue.
About the survey:
An initial drug screening drive took place in Punjab in June 2022 which highlighted that about 14,100 of the total 29,916 prisoners i.e., 47% of prisoners in Punjab suffered through the problem of drug addiction. As per data, 14 out of 250 women in Ludhiana and 10 out of 172 women in Bathinda were also in the clasp of drug abuse.
The recent study conducted in Punjab under the supervision of special DGP prisons Harpreet Singh Sidhu and jail minister Harjot Singh Bains aims to extensively interview 14,100 prison inmates across 25 jails of the state in a period of 10 days. The researchers created a questionnaire with roughly 85 questions that covers a variety of topics, including regional considerations, psycho-social factors, socioeconomic issues, questions particular to the police, questions related to prisons, questions specific to de-addiction, and questions specific to peer support.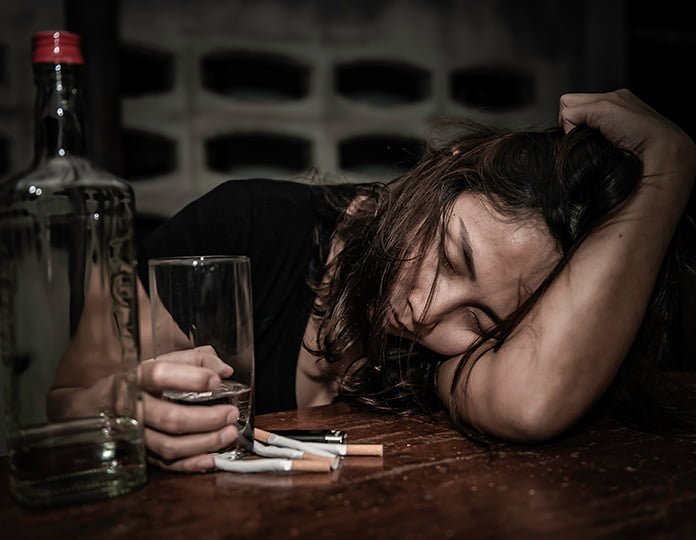 A panel of educationists from Punjabi University, Panjab University, ISB Mohali, and DAV College Sector-10 collaborated with Dr. Ranbir Singh, a de-addiction expert and founder of the OOAT program for the purpose of preparing the questionnaire. In order to comprehend how and why people used these substances, how they obtained them, and other relevant elements, the researchers developed the questions. As part of the treatment and rehabilitation of those testing positive for drugs, the survey seeks to peep into the root cause of addiction among prisoners.

Findings:
The interviewers learned several shocking details during the survey. The availability of narcotics within the jails exceeded observers' expectations and contributed to the drug dependence of the inmates. While some inmates revealed using drugs as an escape pertaining to the 18-hour labor undertaken, some others explained how they gave in to peer pressure and slowly became addicted to it. A few inmates said that they were exposed to drugs so early in their lives that they didn't even know drugs were harmful to their health. The interviewees told how negligence in the state to ask for a doctor's prescription for some tablets made them easily procurable apart from injections that are popular and relatively cheaper.
The inmates' emotional breakdowns when recounting their experiences reveal a sincere desire to have their voices heard and an opportunity to express their repressed feelings. The creation of future policies would benefit from interventions like this one.
What exactly is drug addiction and how does it affect your mental health?
Drug addiction also known as substance abuse disorder is a neuropsychological illness that mainly affects a person's cognition, behavior, and ability to comprehend things that he would otherwise be able to exercise control on. Developing a drug dependency generally tends to affect a person's mental health and may be linked to experiencing anxiety, depression, schizophrenia, or any other psychotic disorder.
Being under the influence of any substance or drug can make you feel "high" thereby causing the release of several neurotransmitters in the brain that make you further crave the drug despite its negative health consequences. What was once started with an intention of a one-time use to merely explore or try out the drug, now seems to be turning into your worst nightmare. People get more used to the medication over time and with greater use, and if they suddenly stop using it, they may suffer from severe withdrawal symptoms.
Common causes of drug addiction:
Genetics and family history of addiction: Seeing your parents and relatives indulging in the consumption of illicit drugs or other substances from a young age makes it but natural for the child to learn the same behavior.
Peer pressure: In a bid to gain acceptance and be liked by all, friends can negatively influence you to try your hand at drugs which may later transit into an addiction problem.
Troubled relationships: In an attempt to find an escape from troubled relationships with parents, friends, or lovers, one may develop a dependency on drugs.
Lack of social support: Not having anybody to share your hardships with and being neglected often by others is something that deteriorates a person's well-being. Such an individual might silently go through difficult situations and at the same time engage in substance abuse to gain respite.
Mental health problems: Suffering from mental illnesses such as depression, anxiety disorders and the like can force you to confine yourself behind closed doors and turn to illicit substances to relieve yourself of the pain.
Other causes that increase drug dependency:
Traumatic events
Stress
Social media
Curiosity
Low socio-economic status
Some effective strategies to overcome drug addiction:
Supportive environment: Surrounding yourself with those who actually care and want to help you overcome your battle with addiction can help you in developing healthy strategies and resist your urges.
Developing newer hobbies: Engaging your mind in activities like gardening, painting, dancing, and writing not only makes you feel more em-powered but also is useful in bringing out the best of you by distracting yourself from your addiction problems.
Talk therapy: Expressing yourself to your loved ones and speaking your heart out can allow you to free up your mind and also let others understand your recovery process.
Professional guidance: In case you have trouble letting go of your addictive behaviors, seeking professional help from psychologists or psychiatrists can be effective and provide you a safe way to resort to a normal state of being and also prevent relapse in the future.